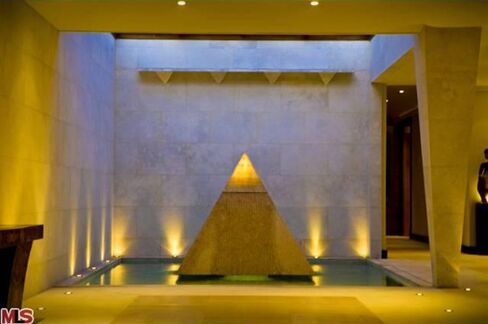 One apartment in Manhattans Time Warner Center has a 64-foot-long terrace outside a master suite with a walk-in closet, two bathrooms and a separate dressing room. A mansion in Beverly Hills features a pyramid in the middle of an indoor pool.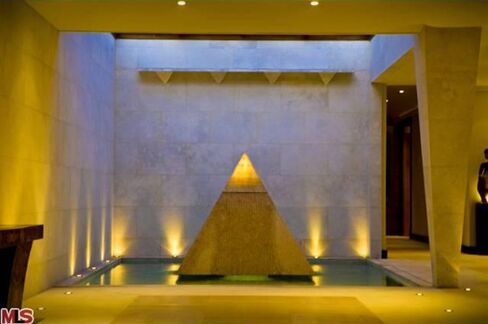 Those are two of the 11 pieces of real estate the U.S. government is trying to seize as part of an investigation into the alleged misappropriation of $3.5 billion from a Malaysian state fund, according to a court filing Wednesday by the U.S. Justice Department.
The U.S. links most of the real estate to Riza Aziz, a stepson of Malaysias prime minister, and Jho Low, a friend and financier known for partying with Lindsay Lohan and Paris Hilton. Riza produced The Wolf of Wall Street, a movie about decadence and greed starring Leonardo DiCaprio, and Low got an on-screen credit and a mention in the actors Golden Globes speech. Money they allegedly diverted from the fund — 1Malaysia Development Bhd., known as 1MDB — was raised through bond offerings underwritten by Goldman Sachs Group Inc., according to the complaint.
Unfortunately and tragically, a number of corrupt officials treated this public trust as a personal bank account, Attorney General Loretta Lynch said Wednesday.
Fantasy Island
Among the other properties is a $33.5 million condo at the Park Laurel near Lincoln Center allegedly bought by a shell company controlled by Aziz. It has a 1,244-square-foot (116-square-meter) terrace wrapping around a corner, according to a listing that mentions soundproofing and heated marble floors. Low is said to have spent $39 million on another mansion in Beverly Hills that once belonged to Fantasy Island actor Ricardo Montalban, then built a gym and upgraded the audio-visual system, the complaint says.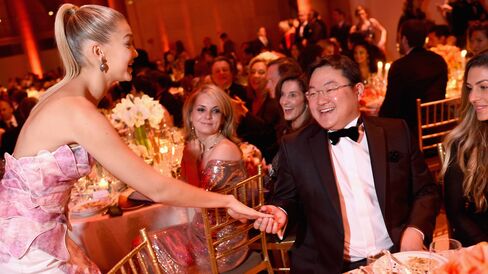 Money traveled through shell companies, checks, wire transfers and accounts with JPMorgan Chase & Co., Deutsche Bank AG, Rothschild Bank AG and BSI Bank Ltd., according to the Justice Department, which didnt accuse them of wrongdoing. The deal for the $30.6 million Time Warner penthouse allegedly involved money diverted from 1MDB to a Swiss bank account to one in Singapore to an account in the name of Lows father, according to the complaint.
Low has said he provided consulting to 1MDB that didnt break any laws, while the fund and Malaysian Prime Minister Najib Razak have both denied wrongdoing. The investment fund said in a statement that it wasnt a party to the suit and hasnt been contacted by the Justice Department.
Pricey Penthouse
The government wants to seize more than $1 billion of assets. Besides residential real estate, money that allegedly ended up with public officials and their relatives and associates was spent on a private jet, Monet paintings, a stake in Central Park Souths Park Lane Hotel and gambling expenses at Las Vegas casinos, the Justice Department alleges. Its complaint says Low gambled there with DiCaprio.
His character in The Wolf of Wall Street has a condo in midtown Manhattan, complete with a terrace that his friends use to dangle a man over the street. In real life, it sold for less than $8 million, a fraction of the $50.9 million price for the penthouse in Chelseas Walker Tower allegedly bought by an associate, Khadem Al Qubaisi. The former United Arab Emirates official diverted funds to buy it, the Justice Department said.
Lynch said the civil action and asset seizures are the largest ever brought by the departments six-year-old Kleptocracy Asset Recovery Initiative, set up to combat corruption and money laundering.
Jordan Belfort, the real-life stockbroker played by DiCaprio, was convicted in 2003 of money laundering and securities fraud. He served about half of a four-year prison sentence.
Read more: http://www.bloomberg.com/